Options
In addition to the basic configuration, you can "assemble" your luminaire: select the necessary components and options.
built-in moisture-proof light sensor
wired and wireless lighting control
programmable operation mode
any optics for all places and roads
built-in sealed terminal block IP68
paint the luminaires in any color RAL
ledz e-Park LED architectural lighting fixtures look modern and have high luminous efficiencies of 164 lm/W thanks to their own LED modules and Finnish LEDiL optics. The support is made of durable steel and completely painted with a gas-flame method, which protects the metal from corrosion for a long time and is easily restored to its original state. The support is installed on a concrete foundation or reinforcing base and subsequently filled with concrete and fixed with stainless nuts.
The design provides easy access to the operating organization due to the special design of the hatch located at a convenient height, and a special lock will protect against penetration. The terminal block installed inside is grounded and additionally protected from corrosion, and 3M terminal blocks with a hydrophobic gel are supplied to protect electrical connections from condensate. The driver is easily accessible and easily replaced if necessary, as are the LED modules.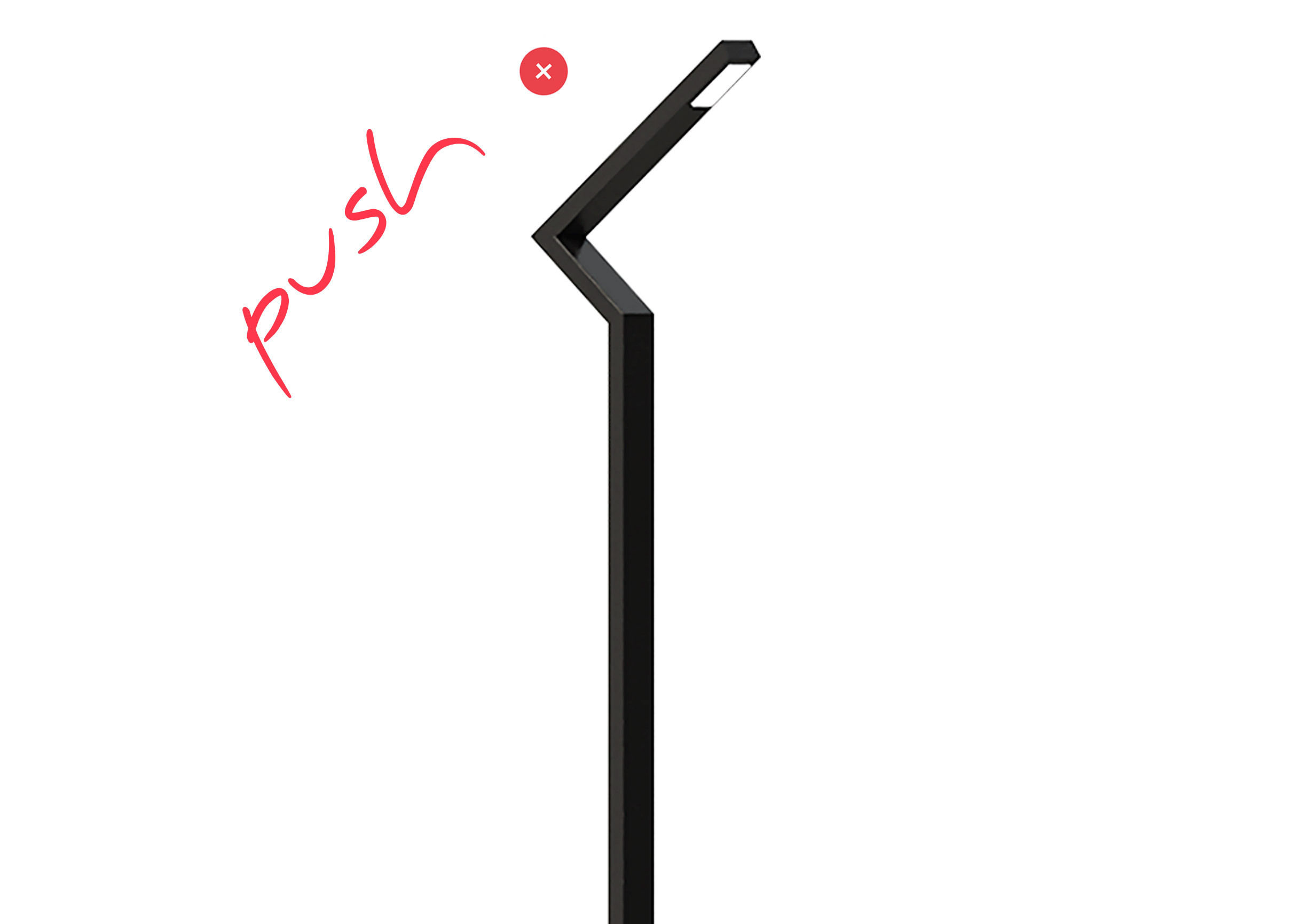 Moisture protection IP66
A waterproof driver with IP67 protection is installed inside the luminaire, and all connections are made by sealed hydrophobic gel terminal blocks
Diffusers and optics
We use Finnish LEDiL lenses, which have the highest transparency among analogues – up to 94% light transmission
Durable housing
The body of our lamp is made of durable steel and has a durable flame coating paint
Foundation mount
The luminaire is mounted on steel studs in a pre-dug concrete foundation
e-Park lamp-pole has a wide range of capacities from 26 to 228 W and various options. You can choose a lamp for any of your objects, ranging from lighting a small boutique to a hotel, shopping center or category IV road. Our engineers will perform 3D-calculations of illumination and help you choose the best optics with the necessary KSS (DWC, ME, 90° and others). This will reduce the unevenness of illumination to the required minimum, or vice versa, add accents to the necessary details.
Optionally, the luminaire can be controlled remotely using the DALI protocol. For the system to work on a group of up to 256 fixtures, one additional controller is installed, and in the case of transmitting commands over long distances, a GSM transmitter is also installed. There is also an option for a luminaire with a programmable time mode: the time for turning on, off, lowering, increasing brightness is set during manufacture and can be changed at any time without lifting it to a support.